Favorite Smart Home Tech
Here's a list of my favorite Apple smart home tech in various categories.
Table of Contents
Outdated
This page is outdated and will be updated soon. I still stand by many products here but changes are coming.
Switches
While the Caséta Wireless system requires a bridge, it's extremely reliable. The switches work with Apple HomeKit, Amazon Alexa, and Google Nest. This means if you decide to sell your current place with the switches still installed, almost any prospective buyer can use them with their preferred smart home system, or just as non-smart switches in the wall.
I also really like Lutron's pico remote system. It provides an easy work-around for 3-way switches and gives you many options for wireless control of lights in your home.
Lutron also makes a great fan control that I've reviewed. I have two of them, and they are a great way to make many ceiling fans smart.
Lighting
If you can install smart switches, do it first! That said, you might be renting a place where you probably can't, or you might have weird home wiring that you can't afford to fix right now. After you install smart switches, smart lighting can also help add that extra level of pop to your rooms with accent lighting that's automated alongside your lights controlled by smart switches.
Nanoleaf Essentials
Nanoleaf is known for its smart light panels, but their CEO Gimmy Chu has mentioned their commitment to adding products beyond these light panels. The essentials light bulb and light strip are some of the best performing lights for their price points.
Philips Hue - Also good, but...
Their bridge is required for working with HomeKit, but if you are looking to minimize the number of smart home brands in your home, Philips Hue has options for almost every kind of lighting situation you can think of and then some. My one complaint with their products is they are all much dimmer than the competition. People who have a home covered in Philips Hue lights live in relative darkness compared to others. It's a fact. 😅 Philips has started to come out with a limited number of new bulbs that are brighter, so look for lumen levels above 800 if you want bright Philips Hue bulbs.
Smart Plugs
I've been using Eve products for years, and one of my favorites is the Eve Energy. It can serve as a Thread border router on your network, strengthening your Thread network and forwarding traffic between other devices. This also means that, in my experience, Eve Energy is super-fast when responding to smart home commands, especially from Thread sensors like Eve's Door & Window sensor
Smart Plug Compatible Products
These are products I use in combination with a smart plug and they make for great home automation.
Adaptive Sound Technologies LectroFan
This is a great white noise machine. It remembers the settings and when you cut the smart plug on, the white noise starts automatically. This is fantastic for automating white noise in a bedroom routine.
Coway AP1512HH Air Purifier
When power cuts on from the smart plug this resumes the last setting. This air purifier is The Wirecutter's pick and I agree it cleans the air very well. We keep this one by our cat litter and mostly have it running on auto. If you want more air purifier automation, you can actually buy new air purifiers that work with HomeKit like the VOCOlinc PureFlow.
Space Heaters
Most low-power space heaters can work great on smart plugs. I use one in my office but it's old enough the brand and model aren't worth linking to.
Thermostats
I currently use a Nest thermostat linked to HomeKit with a Starling Home Hub. I wouldn't recommend that and plan to explore other thermostat options soon. I've heard mixed reviews about the Ecobee series, and have my eye on any of the Lennox iComfort thermostats that work with HomeKit.
Cameras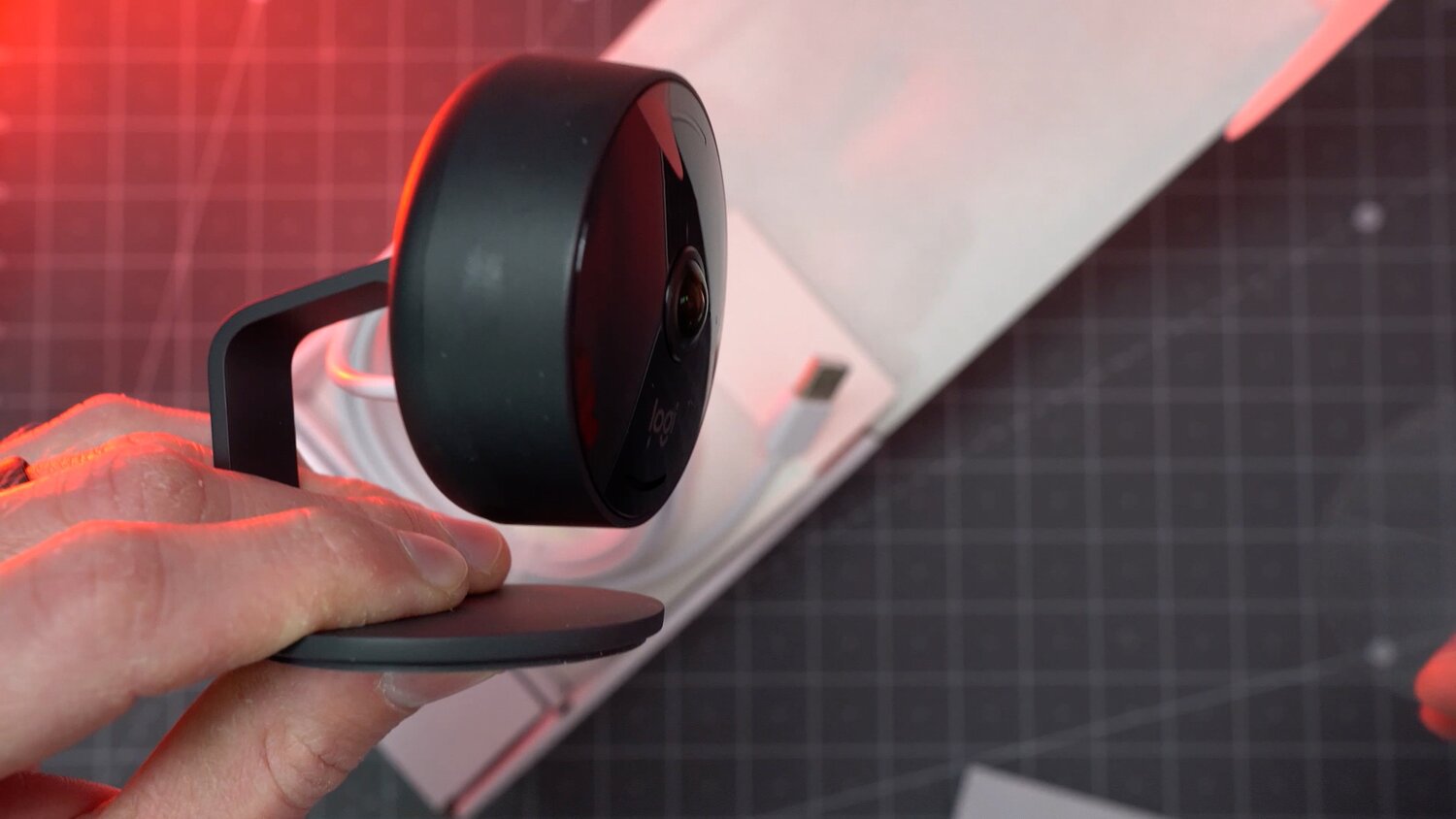 This is not the cheapest HomeKit Secure Video camera, but it's the most Apple-like experience. The build quality is great. The camera is always fast and responsive on my network. It requires power, but it means that you don't have to worry about batteries! It runs on USB power too, which should make power over Ethernet an option, although I haven't tried that myself.
Wireless Cameras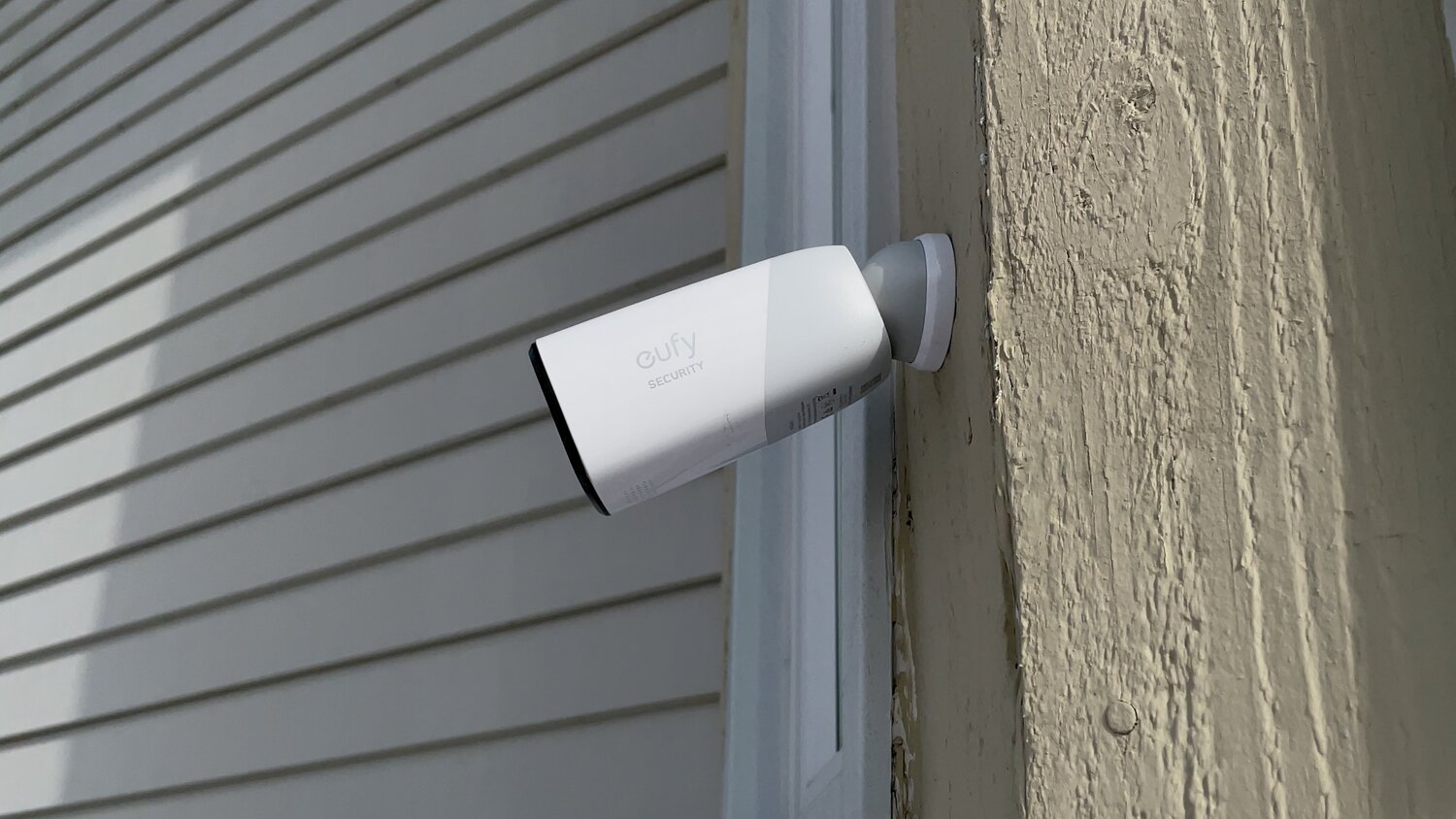 I use the eufyCam 2 and it's been a great option for me. If you can't run wires for camera power, these cameras make it easy to place cameras anywhere. I recommend setting them up with HomeKit Secure Video, but you can use eufy's built in video monitoring if you need support for other smart home ecosystems. While it will technically let you do both at the same time, pick one or the other for reliability. If you are looking for 2K quality, the eufyCam Pro are a good option, but keep in mind HomeKit Secure Video can't record in 2K resolution; only 1080p.
Indoor Budget Pick
This is a great little camera. I have one in my office. It's nice to be able to remotely adjust the cameras angle from the eufy Security app. Otherwise I use mine to stream office video when I'm away from the home, and use the detect activity setting in HomeKit to have the automation without video monitoring on me while I'm at home. 1080p is plenty good enough for video monitoring so you can save a little money not getting the 2K version. HomeKit Secure Video, which this camera can do, also doesn't support 2K video (yet?).
Security Systems
I don't currently have something to recommend in this category, but I'm evaluating a specific option that I will probably talk about soon. It's owned by Amazon, starts with "R" and ends with "ing", and works with HomeKit via HomeBridge.
Doorbells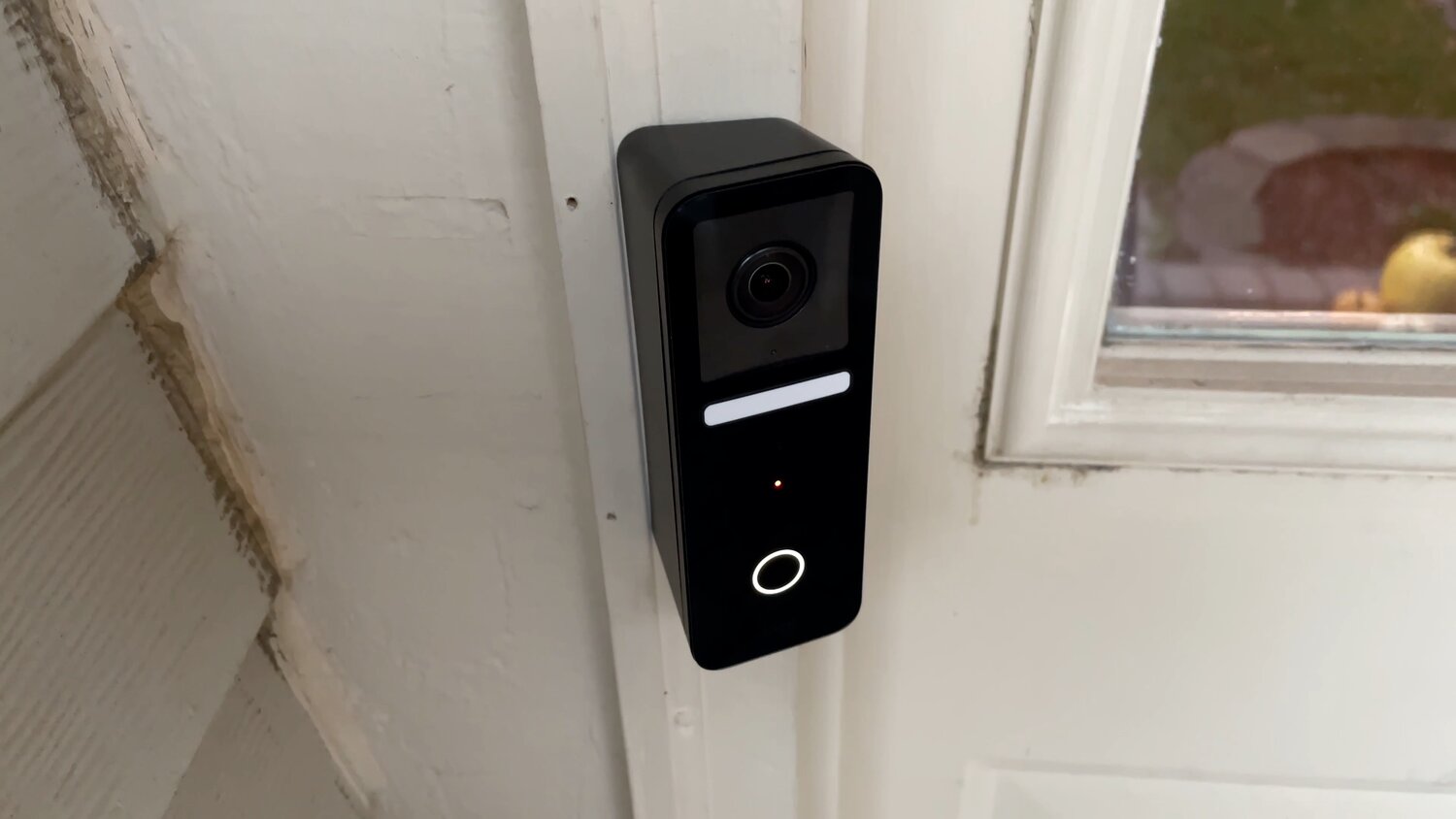 This doorbell has known issues in the sun in hot climates, but not for me living in northern Illinois. It's currently one of the few doorbells that support HomeKit Secure Video. But at this point, I can't recommend that you purchase this given the issues others have had with the product overheating in direct sunlight.
Baby Monitors
I recommend getting a baby monitor system that isn't connected to the internet or HomeKit. Here's what we use:
Eufy Spaceview Baby Monitor
We bought this before they came out with the Spaceview Pro version. I think it's fine but if you want the latest and greatest, I'm sure the pro version is good too. Eufy baby monitors have a nice big screen and make it easy to switch between multiple cameras when pressing the center button. It also has modes where it will auto cycle between cameras to monitor multiple naps at once. Hopefully you have multiple naps at once with small children!
Garage Doors
This is a little on the expensive side for smart garage door openers, but it provides great performance. I am also evaluating some new options for garage door openers and I'll probably be posting more videos about this in the coming months. In the meantime, going with the iSmartGate Lite will not dissapoint you, unless you want the array of integrations outside of HomeKit that Chamberlain myQ provides.
Weather Stations
Apple HomeKit doesn't have much in the way of support for weather stations. You just see the temperature and humidity. The Eve Weather is a great solution for just that. It also has some additional features like air pressure and predictive analytics you can get inside the Eve app.
Motion Sensors
There are many great motion sensors out there so I don't have one specific option that I think is better than the rest. Just be sure that it works with HomeKit. Also keep in mind that if you get a HomeKit compatible camera, they also expose motion sensors in HomeKit that you can use for automation. HomeKit Secure Video cameras also have a mode called "Detect Activity" where they are only running as motion sensors (and maybe light) sensors without streaming or recording video. This can be great to use with indoor cameras when you are home.
Temperature Sensors
Eve Room
Eve Room is an expensive temperature sensor, but a big part of that cost is because the company actually put a good sensor in there from Sensirion. I mainly use Eve Room for temperature, but it also does humidity and air quality. If you are concerned about air quality, that part of the sensor takes some calibration on setup. I went into more detail about that here. For more details, check out my review.
NOTE: If your thermostat has temperature sensors and you want to use them to automatically adjust your HVAC system, go with those sensors. That's what I do with my Nest system and those sensors are better integrated for that purpose.
Door Sensors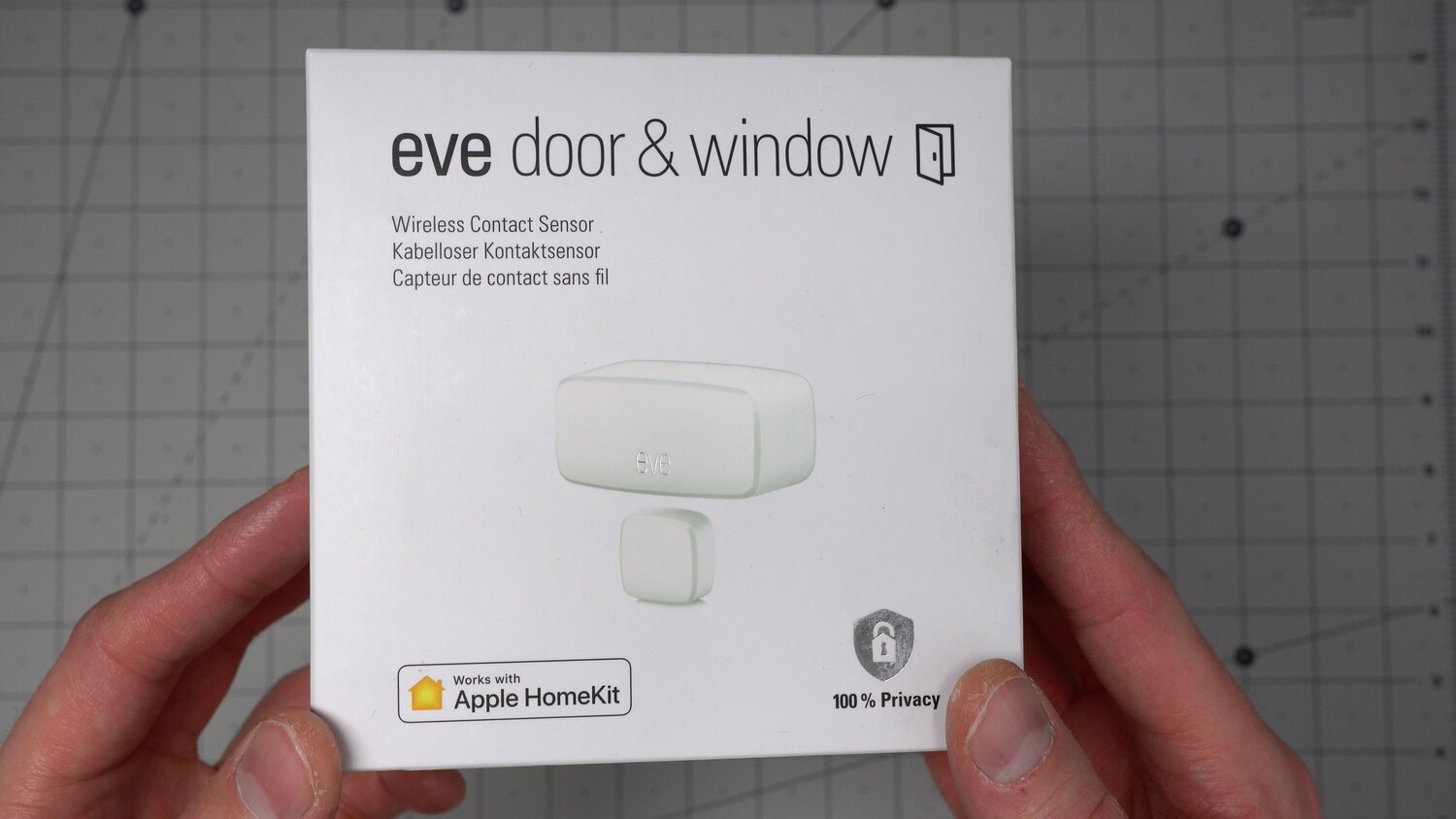 It supports Thread, and works with HomeKit. This sensor also does a good job registering closed when the contact sensor isn't that close. Keep in mind that Eve has been quietly improving the internals of this product without changing the appearance. We are currently on v4, which came out in 2020, and includes Thread support.
Smoke Detectors
Personally, I use Nest Protects. This is in part because the previous owner of my home left me with a bunch of them installed around the house. I wouldn't necessarily recommend them as you need to use the Starling Home Hub to get them working with HomeKit, but the setup is working well enough for us. I don't feel the need to switch anytime soon. I have heard good things about OneLink smoke detectors from a friend but the reviews online are very foreboding for OneLink.
My Monthly Newsletter
Get a summary of my latest videos, favorite articles, and posts around the web emailed on the last day of the month.